The Naidoo Law Firm, PLLC was started in May 2005 by Attorney Shaun Naidoo. From 2005 to now, the firm has steadily grown from less than 50 clients to over 1000 clients. Since that time the Firm has earned a reputation in the community of integrity, transparency, and a willingness to fight for their clients.
The Firm credits its success to an approach of being honest with clients and educating each one about the legal process. Over the years, the Firm has built strong relationships with the community and values the trust it has earned. We are a Firm solely dedicated to meeting the needs of our clients and giving them a level of representation that would make them refer a friend or family member.
The firms practice areas include, but are not limited to: Personal Injury, Federal and State Criminal cases, Traffic Ticket cases, Immigration, Business Formation, Contractual Disputes, and Sports Agency. Both Attorneys are licensed to practice in the State of Texas and the Northern District of Texas.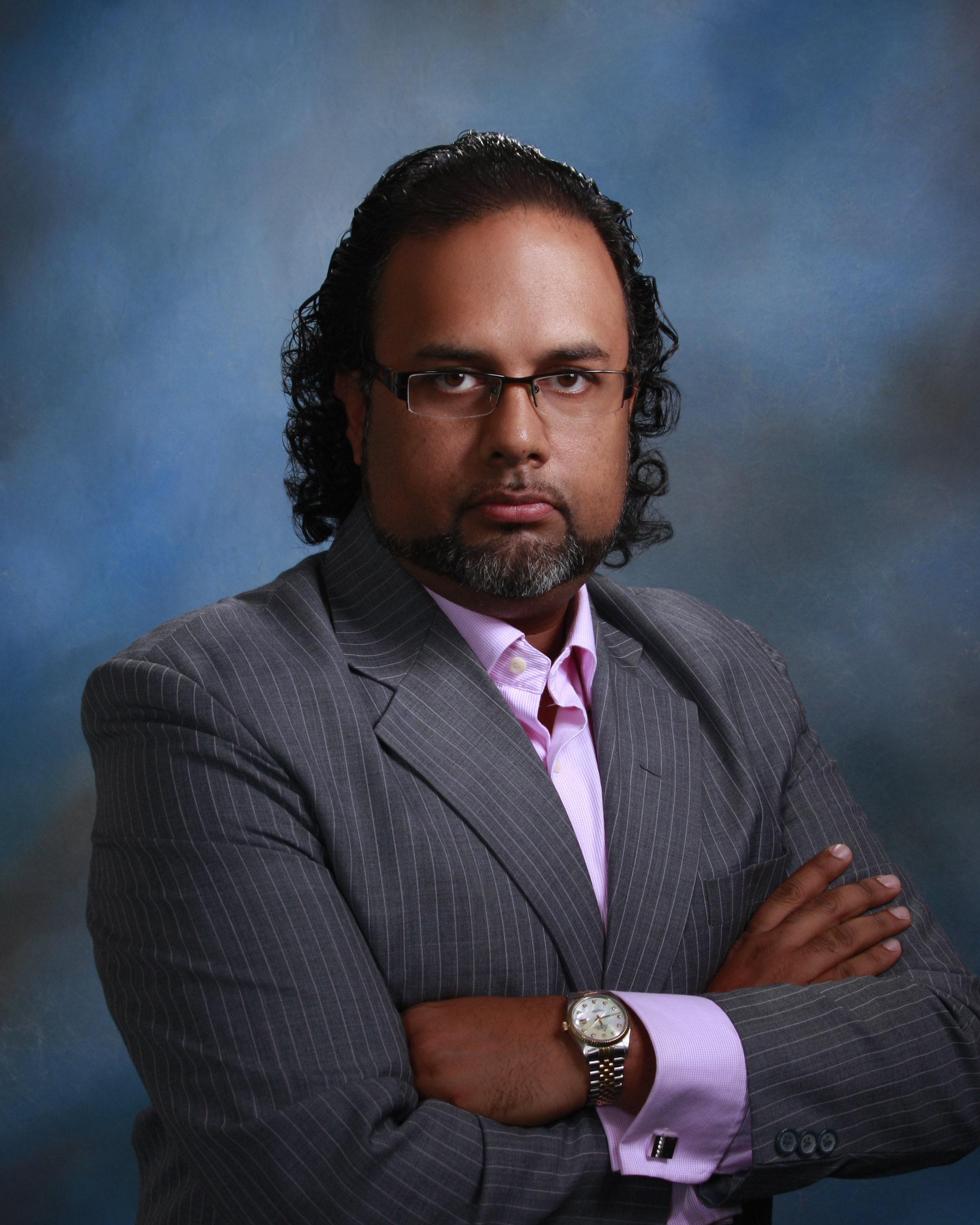 Shaun Naidoo
Shaun was born and raised in Garland, Texas. His family comes from Durban and Johannesburg, South Africa. Shaun has ten years of experience in Criminal and Civil law.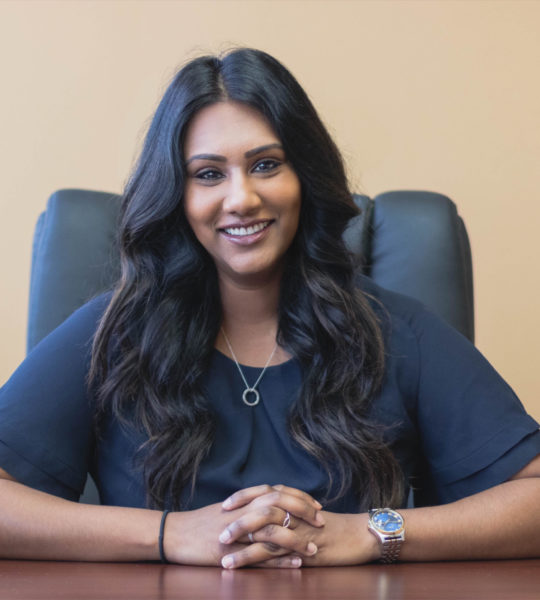 Valencia Naidoo
Valencia was born and raised in Rowlett, Texas, but her family hails from Durban, South Africa. Valencia handles a majority of the civil cases that come into the Naidoo Law Firm.
Testimonials
I worked with The Naidoo Law Firm after my car accident, at which I was not at fault. They made the process of my insurance claims and the medical process so easy that I never had to worry about dealing with insurances which for many people can be a frustrating experience and I never had to worry about bills piling up for my injuries. Also, I was able to always reach Valencia and working with her was a great experience as she showed a great sense of professionalism and urgency to get my claims processed in a timely manner.  The communication was excellent throughout the whole process and I never felt as I was forgotten or had to inquire about anything that I didn't understand. Thank you Naidoo Law Firm!

Danish S. 11/6/14

My experience with Naidoo Law Firm was great! With what they were given (the other persons insurance was HORRIBLE), I was very happy with what they were able to get me. It was a long 9 months but they got it done and I am so grateful and appreciative to them for helping me with my case. Valencia was great! Even when I just wanted to be done, she explained things to me to where I understood and did not want to stop fighting. I thank her for that.

Would ABSOLUTELY use them again if I needed to!!!

Shacondria W. 1/4/18

I got rear ended on the highway and my car was completely totaled. It was a tough day to experience since it was my first major accident and I loved my car, but Valencia made the whole experience very care-free for me and my family. She recommended great tips on the whole process, directed me to a good rehab facility, took care of my car, helped me get into a rental, and everything else from there. By the end of the process, I walked away knowing that I was fairly taken care of and was able to buy a brand new car. Thank you Valencia for the awesome service you guys provided!

Ricky K. 12/29/17

I love this man and his beautiful friendly staff! He is very patient and explains every detail of your case step by step; you are never guessing. Thank you Mr. Naidoo! You do exceptional work and you are an outstanding and caring lawyer!!

Laura S. 11/8/17

Shaun Naidoo and the Naidoo law firm proved to be excellent with outstanding results. Shaun took the time to fit me in, sit me down, and educate me on my case. He represented me and showed up to all my court dates. I say this firm is outstanding because the result spoke for itself given the odds being against me. Thanks again law firm!

Jeremy R. 11/13/17

The Naidoo Law Firm is a proven firm that takes care of their clients. This is an unequivocal statement coming from a person that often times has been leery of lawyers. Not only did this firm represent me on a personal injury case, they actually counseled me with sound advice through the process.

Whenever I see a car accident my heart goes out to the people involved, not just for their health and safety but also for their peace of mind. If you have been in a car accident, and have had as little as a fender bender, you know what I mean. Insurance claims, body shops, and lingering aches and pains that reveal themselves long after you make your statement can be quite stressful. I was in a terrible car accident. I am so grateful that I had great legal representation from the Naidoo Law Firm! I later walked away with assurance of health, peace of mind, and quite the compensation for my loss and suffering!

By the way, did I mention that they are very active in the community, and have used their expertise to help the less fortunate? Visit the Naidoo Law Firm. They make you their first priority!

Vernal C., III 04/3/2017

When you have an accident, no matter how big or small, it can seem overwhelming. Dealing with insurance companies and doctors can quickly drain you emotionally, physically, and financially. Shaun Naidoo and his associates were a Godsend for me. They took the reins of my case and guided me through the process. They eased my worries and took care of me as a person. I am very happy with their service and I would not hesitate to recommend the Naidoo Law Firm to anyone in need of legal help.

Eboney Forte

The Naidoo Law Firm took on my case after my previous attorney told me my probation request would not be approved by the judge. After a personal one on one with Shaun Naidoo he agreed to take on my case and submit my request to the courts. Through the firms extensive knowledge and relationship with the court that was handling my case, The Naidoo Law Firm was able to get the my request approved. Also, due to the expensive nature of hiring an attorney I could not afford the full amount upfront. It seemed like the staff at the firm understood where I was coming from and worked with me to give them installment payments over time for their services... Thanks Shaun & Everyone at the Naidoo Law Firm for all your help!

Sesh Mehta NA

Throughout life's challenges the Naidoo Law Firm has weathered the storms alongside our family every step of the way.  If ever there were challenges requiring more in depth consultation, they've always secured a successful outcome with the appropriate referral to legal counsel in family and trial law.  The Naidoo Law Firm is our go to resource for remedial legal assistance in our most trying times.  Contact them with any legal challenges that you may be facing. With them, we've always won - every time! We cannot thank them enough!

The Brown Family NA

On December 16, 2010, I was in a car accident in which I should not have survived. After crossing through an intersection, someone pulled out a driveway, exiting a convenience store, directly in front of me, blocking my path. After swerving and trying to miss the vehicle, I was hit.

(more…)

N/A N/A